A lot of people want to know does Project Payday really work?  Well, I've put together my own little Project Payday review here.  I have first hand experience with this company and I can definitely let you know a bit more about what you can expect when you sign up with them.
Name:  Project Payday
Overall Rating:  A – 
Price: Free
Owner: Eric Kissel
Website: http://projectpayday.com
INTRODUCTION
When I first heard about Project Payday years ago, I was a teacher, and the whole work from home thing didn't even appeal to me.  However, I do remember seeing their name somewhere.  I just never thought anything of it.  It's kind of ironic that today, this company is responsible for paying my bills.  From my rent to my gas and electricity, Project Payday has been a really great discovery in my life and I'm tremendously grateful for how much they've helped me.  


PPD has been helping ordinary folks make money online since 2006.  They have an A+ rating with the Better Business Bureau, and they make it clear that you will NOT get rich quick with them.
Their down to earth approach to teaching people a few simple methods of making money online is refreshing.  If you're a beginner in this industry and really don't know much about making money online, they're a great place to start your journey.
PROS/CONS
Pros
They have an A+ with the Better Business Bureau
They've been in business since 2006
They are FREE to join
They have a simple step by step training in place
You can earn a fast $50 in one of their starter trainings
They've helped thousands of people make a very nice income online
They have a pretty awesome affiliate program (which is how I make my money)
They have active and personalized customer support
Cons
Their web site testimonials are way out of date (2006)
WHO IS PROJECT PAYDAY FOR?
Project Payday is helpful for anyone who wants to make an income online, from newbies to experienced marketers.  Newbies joining Project Payday for the first time should go through the trainings in the back office of the web site once activating their accounts.  PPD teaches 3 very simple methods of earning money online by utilizing freebie websites.  This is explained in detail in their trainings.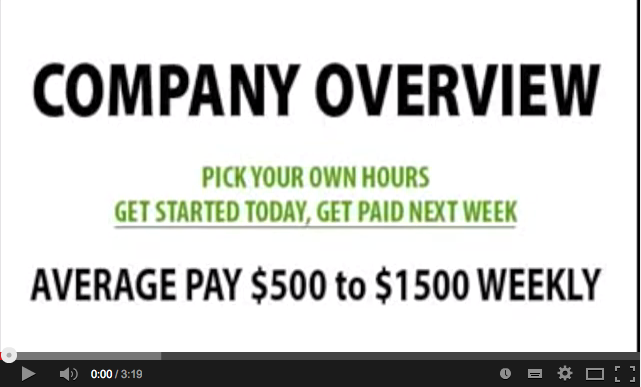 For the experienced marketer, Project Payday has a really nice affiliate program.  This is personally what I use today to earn money with them.  When you join Project Payday, you must complete a sponsor offer to activate your account for free.  Once you've done this, you will earn $1.50 per email address that you collect for the company.  If you just share your affiliate link with other people interested in learning to work from home, you can earn some really nice money.  Watch this short video here if you want the details on how this works.
How can you promote your Project Payday affiliate link?  Craigslist has worked the best for me, although, if you want to go the Craigslist route, you should know that Craigslist marketing has a major learning curve.  Sharing your link in Facebook groups also works very well.  If you know anything about PPC advertising, that's another great option.  Ultimately, if you get good traffic to your link, that money adds up FAST.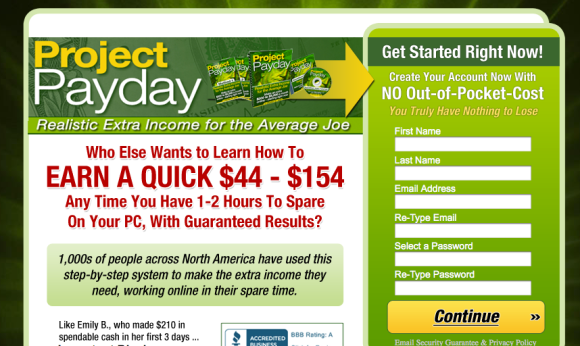 A little secret many people don't know is this.  If you complete 2 sponsor offers when activating your account instead of one, you will receive $2 per email you collect.  So, if you can get 50 people in a day to enter their info to learn more about Project Payday, you would earn a nice $100 pretty easily.  Remember, it's free to join.  No credit card is required, so most folks feel comfortable entering their info.
TRAINING/TOOLS OVERVIEW
video tutorials
written tutorials
mentors assigned to you
affiliate program quick start guide
SUPPORT
Project Payday has a support desk that is open from 9am – 5pm Mondays – Fridays.  You can either call them directly or send them an email.  They have been incredibly helpful to me over the phone for any questions I have personally had.
PRICE
You can either join Project Payday for FREE or you can a pay a one time fee of $34 for a lifetime membership.  I don't see why anyone would pay the $34 when you can get the same access for free.  When you create a free account, in order to activate it, you simply need to complete a sponsor offer.  Most of the sponsor offers on the site are free also.  Project Payday makes money off people completing sponsor offers so it's a pretty nice exchange.
FINAL OPINION/VERDICT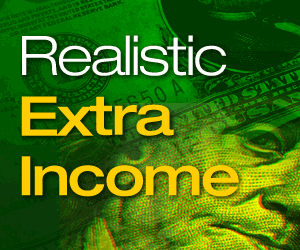 Does Project Payday really work?  Yes.  They're a very legit company.  When you think of all the scams out there in this industry, it's nice to know that a company like them exists.  They've been helping people earn really nice money online since 2006 and they are well respected in the work from home world.  There are various options you can use to make money with them, depending on your skill level.  They don't pretend to be the next big thing like so many biz opps out there.  They are what they are, and they're proud of it.  They don't have much to prove.  If you want to learn to make money online, they are absolutely a wonderful place to start.  If you're looking for a great affiliate program, they've got one of the best in the industry.  They've helped me tremendously and if you put in the time and effort to learn what they have to teach, you can easily be making some nice cash with them.
If you have any questions or feedback at all, please let me know in the comments below and I'd be happy to answer them.  🙂
OVERVIEW
Name: Project Payday
Website:  http://projectpayday.com
Owner: Eric Kissel
My Overall Rating:  A –