Empower Network Review

Name: Empower Network
Website: http://empowernetwork.com
Price: $25/month basic blogging level
Owner: David Wood
Rating: A
Introduction
---
I also wondered to myself – is the Empower Network a scam?   This was back when I started my journey to make money online in early 2013.  The answer to that question is, no, it is NOT a scam.  I've got a special place in my heart for Empower Network, and there is a very good reason for that.  I would never have found any success as an internet marketer if it wasn't for what this company has taught me.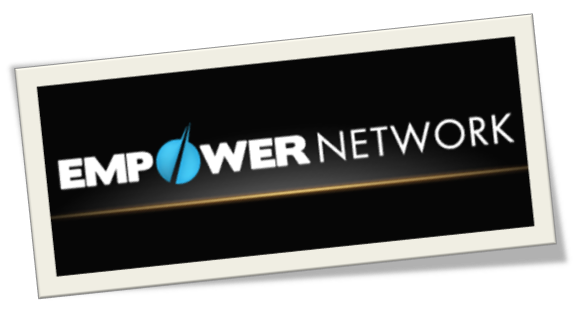 I think of it like a first romantic relationship.  You invest so much of yourself into it.  You want so badly to make things work.  You're willing to sacrifice things for the success of the relationship.  And when the relationship is over, you walk away from it a better person than you were before you got into it.  There's always something to learn that you carry with you forever.
I didn't know a thing about making money online when I joined Empower Network.  At one time, this company consumed my every waking minute, as I was trying so desperately to figure out how to make money online so I could live my dream life.  I have attended four of their events across the country.  I've gotten to know so many awesome people there.
I'm still an Empower Network member and I always will be.  They are an amazing company.  But the truth is, I've changed.  Change isn't easy, but it's necessary.   It's why most relationships have expiration dates.  People outgrow each other but move forward with beautiful memories and experiences.  It's not that I outgrew Empower Network.  It's just that they taught me so much about the possibilities of making a living online.  I've taken everything they ever taught me, and today I'm building my own life with that knowledge.
Now that I've gotten that out of the way, this is my honest review of Empower Network.
---
They have been in business since October of 2011
There are over 155,000 active members
They are ranked in the top 5,000 websites in the world according to Alexa.com
Capture pages are some of the best in the entire industry
Products truly train you how to build a business
Every Monday Night is Empower Hour Call
The company has genuine and powerful leadership
Anyone from anywhere in the world can join
Mindset trainings are incredible
This company will truly teach you to think and breathe like an entrepreneur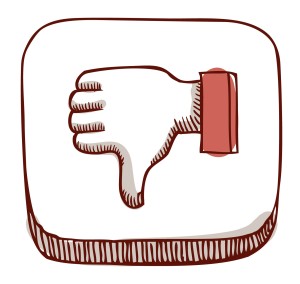 CONS
Many of their products are quite expensive
There are a lot of haters – but that goes for any network marketing company
It's sorta cultish, but then again, this whole industry is
Hype is annoying, but once again, this industry is based around hype
---
WHO IT IS FOR
Empower Network is intended for people who want to learn the ropes of making money online or anyone looking to run their own business.  If you're a total beginner, it may feel a bit overwhelming at first.  I didn't make a lot of money when I started out, but I was also doing things my own way for a little bit and not really listening to what the company was telling me to do.  If you have the drive and the desire to truly make this happen for yourself, then Empower Network is absolutely a great vehicle to help you reach your personal and financial dreams.
---
TRAINING/TOOLS OVERVIEW & PRICES
Empower Network has SO many trainings, I wouldn't even know where to begin to list them.  There are so many teams within Empower Network, and depending on which team you join, you receive trainings that are tailored to that team's goals.  For instance, I'm on the Prosperity Team, which has some of the top earners in the entire company.  So when someone joins our team, they have access to a wealth of exclusive trainings only available to the Prosperity Team.
The general training and tools offered by Empower Network, however, are as follows:

Viral Blogging System ($25/month)

– blogging platform for the complete newbie who is just getting started in this business.  This comes with extensive training to help you learn the ropes of how to make money blogging.
Viral Blogging Academy (one time fee of $297)

– a 90 day plan to help you reach your income goals while utilizing the Viral Blogging System.  This intensive training goes hand in hand with your blog.
Inner Circle ($100/month)

– mp3s of excellent trainings, testimonials, and stories from people who teach exactly what they did to reach their goals.  This is without a doubt my favorite product within Empower Network and I believe this has helped me tremendously on my journey.
High Ticket Academy (one time fee of $497)

– three intensive webinars that teach you how to sell high ticket items.
Internet Traffic Formula (one time fee of $997)

– this product is created by Vic Strizheus, who is the guru of all gurus in this industry.  People who have copied this exact formula have a 70% opt in rate and have a huge bump in sales.
Costa Rica Intensive (one time fee of $500)

– this is footage from a mastermind the founders of EN had in Costa Rica.  This is one of Empower Network's classic products which has invaluable information that will help you in your success.
15K Formula (one time fee of $1,000)

– the goal of this training is to get you earning $15,000 per month.  I really can't put into words how much this training has helped me on my journey.  Sometimes I feel that the success I have found today in online marketing is a direct result of the intensive trainings I learned from this product.
Masters Course (one time fee of $3,500)

– this is a very advanced training for people who want to take their incomes to the next level.  It is very in depth but full of golden nuggets that will absolutely transform your business.
---
SUPPORT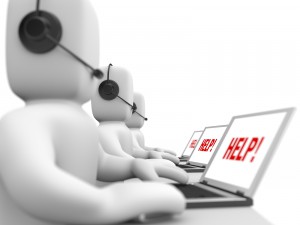 Empower Network support is very good.  Their support department has always been responsive and willing to answer any questions I had.  At every Empower Network event I have attended, they are acknowledged for doing such a great job.  You can submit a support ticket 24/7 or get in contact with live phone support during the week during business hours.
---
WHAT WILL YOU BE DOING?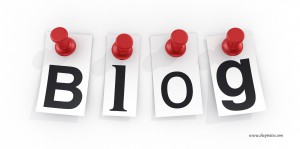 If you're new to this industry, you will want to follow the trainings at the core blogging level.  At that level, you learn how to make money online with a blog.  Your responsibility is to blog daily about whatever you're passionate about.  There are 8 core steps that you must follow daily and blogging is just one of them.  Empower Network does an amazing job training you to be focused and organized in your work so that you do ultimately find success.  It's up to you to follow their 8 core steps, but I'm telling you, if you don't, you're setting yourself up for failure.
Part of their philosophy involves reading for as specified set of time each day.  There are certain books, blogs, and articles that you should be feeding your brain consistently.  It's really no different than trying to get into great physical shape.  You can't achieve great results unless you exercise your body regularly.  Well, you can't become a successful making money online if you don't exercise your mind regularly.  Luckily, EN has all the necessary tools in place for you to really start noticing a difference in your life.
---
FINAL OPINION
Empower Network has had a huge impact on my life.  They taught me pretty much all I know about internet marketing, so I really don't have anything but good things to say about them. The successes I have today stem from what this company taught me.  They have a good heart and I really respect their values and ethics as a company.  I will say that it may be a bit confusing for a total beginner, which is why today, I would absolutely recommend Wealthy Affiliate to someone just starting out in this industry, especially since it's free to join, and the information you get is priceless.
But if you are an experienced marketer, then Empower Network has one of the best compensation plans in the industry.  There are countless millionaires that are a part of their team and it's because what Empower Network provides is very powerful stuff.
I hope this review gave you a better understanding of what Empower Network is all about.  If you have any questions or comments, please leave them below and I'll make sure to get back to you shortly.  Thank you!
---
Name: Empower Network
Sales Page URL: http://empowernetwork.com
Owner: David Wood
My Overall Rating:  A