Why is it so hard to make money online?  I spent a year and half trying to figure out how to earn a steady income on the internet.  I didn't understand how all these so called "gurus" could make over $10,000 a month seemingly without effort.  I struggled SO much in fact, that I got to a point where I was just cynical and thought all these gurus were fake, and the whole "work from home" industry was some fraudulent place where people just lied about their successes making money online.  Less than a year ago, I couldn't even figure out how I was going to afford groceries, and today I'm actually making a healthy living online – AND I work less than 4 hours a day.  You can actually learn more about my journey right here.
The Work You Put In Now Will Pay Off Later
---
I know there are countless people out there that struggle to make money on the internet every single day.  They work incredibly hard too.  I remember being there not long ago and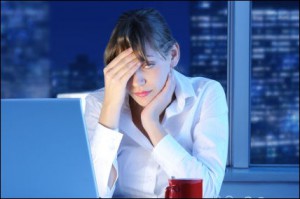 I really don't want to go back – you work all day and night hoping you'll figure it out, with little to no results, and eventually you start to wonder if all your work is in vain.  Well, it's NOT in vain.  I strongly believe this is a part of the process people must experience before they become successful in this business.
The REAL Reason It's So Tough To Make Money Online
Here's why it's so hard to make money online.  It's because it takes discipline and determination.  It's really as simple as that.  It sounds so much easier than it actually is.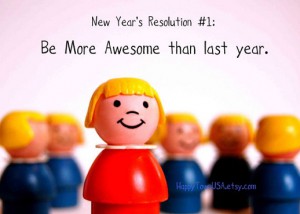 Why do most New Years resolutions fail?  I personally think it has to do with lack of discipline and determination.  Big changes don't happen when you just sort of want
something.  They happen when you're absolutely determined to make a change for yourself.
The Real World vs. Working From Home
I HAD NO CHOICE but to find a way to make a living online, because I needed to survive and I there was absolutely no way I was going to go back to the real world  where I once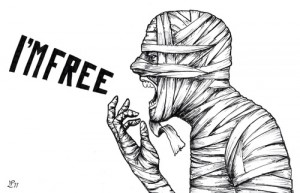 lived my life.  I left it all behind because I was determined to find my freedom.  If I went back to it, I'd be re-entering the same prison I escaped from.  So, I became absolutely determined to figure out this whole "work from home" industry.
Things You MUST Accept To Make A Living Online
Making money online isn't all that hard to do when you have a plan.  But for most people, the actual JOURNEY they must embark on to GET to the place where it's easy is where they give up.  It's like an overweight person setting out on a mission to lose 100 pounds.  The hardest part will ALWAYS be the beginning of the journey.  But it gets easier if you stick with it.  Does that make sense?  In the world of making money online, you need to accept some things:
You've got to accept the fact that you won't get it right away.
You've got to accept that you might be wandering aimlessly for a long time.
You have to accept the fact that you may not make a penny for months.
The Secret To Success Working Online
Most people give up way too soon.  These little barriers stop them in their tracks, and they quit altogether.  That's the only thing that separates the people who make a living online and the ones who don't.  The ones who do make a living online make a conscious decision
to fight off these barriers and keep on track with their plan.  Barriers WILL show up.  Just be prepared for them, and defeat them.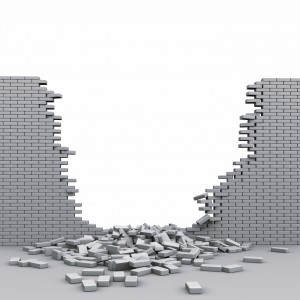 I joined the Wealthy Affiliate community because I realized they had a rock solid blueprint in place where I could learn step by step how to make money online.  I knew they could help me build my business from the ground up so that I would eventually be bringing in a
consistent income.  I liked that they have a track record of over 10 years and that they have live 24/7 support.  Actually, the only reason this blog even exists is because they taught me how to set one up properly – a blog that actually brings in an income.  You can learn more about how WA can help you make money online right here.
Have No Plan?  Plan For Failure
I started making money online in the summer of 2014.  But I quickly realized that my income wasn't consistent.  I got to a point where all the biz opps became tiresome.  I didn't want the next big thing to make me rich overnight.  I just wanted to earn a realistic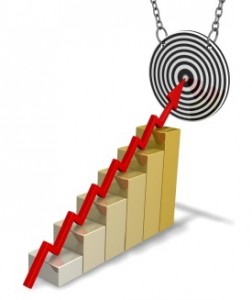 income so that I could have the free time to live my life how I wanted to live it.  Working online is really no different than running any other business.  You pretty much have complete control over your success.  And just like any other business, if you don't have a plan in place, whatever money you do earn is going to be short lived.  But if you have access to a proven step by step training, like WA has, to get you from A – Z, you're likelihood of finding long term success is MUCH greater.
Hopefully this article was helpful.  If you take anything away from it, I hope it's that there's no such thing as overnight riches.  You've got to work to make this a reality.  I'm sure everyone has a different perspective as to why it is so difficult to make money online and I'd love to know your thoughts and experiences on it as well.  Please leave any comments or questions below and I'll get back to you shortly.  Thanks!